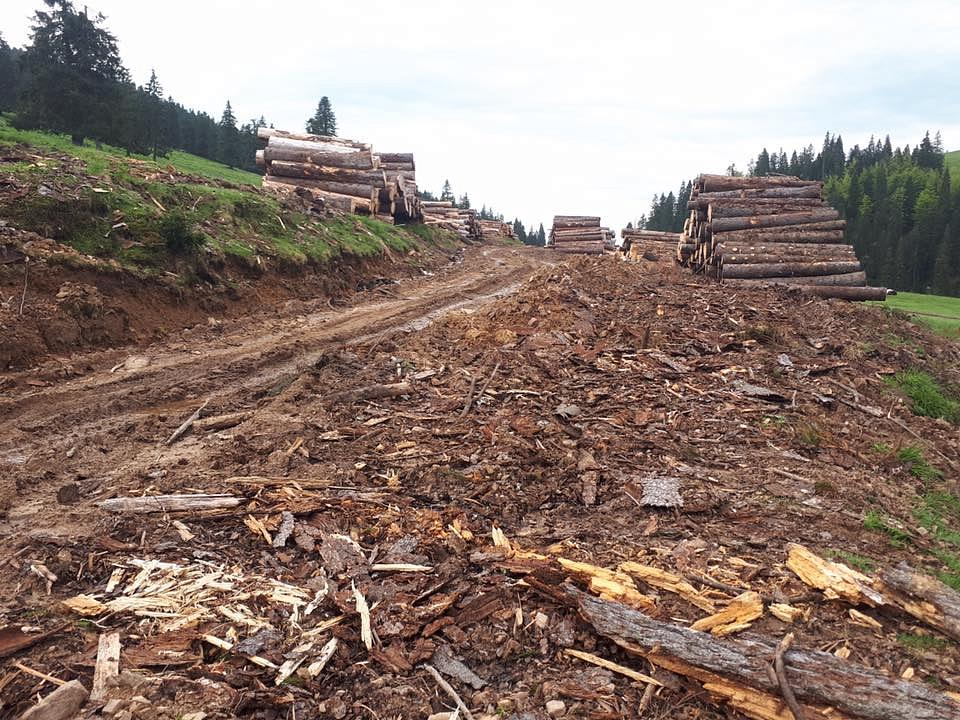 Hundreds of people protested on Friday in front of the Vienna Ministry of Environment, against cutting down forests in Romania, organizers demanding Austrian companies take responsibility.
Representatives of Agent Green, organizers of the protest, say they brought the message "Save Romanian Primary Forest" to Vienna.
"Surprise today in Vienna, where Holzindustrie Schweighofer is holding a promotion event at BOKU University. The activists surrounded the building and the entrances with a huge banner and asked the Austrian company to bypass the secular forests in Romania," reports Agent Green on Facebook .
"The protesters arrived at the Vienna Ministry of Environment with the message:" SAVE ROMANIAN PRIMARY FORESTS "because a number of Austrian companies chop millions of trees in Romania every year and should be held accountable," wrote Agent Green representatives on Facebook.
The images posted online show how the people participating in the protest have in their hands a huge banner that they wrote "Save Romanian Primary Forest".