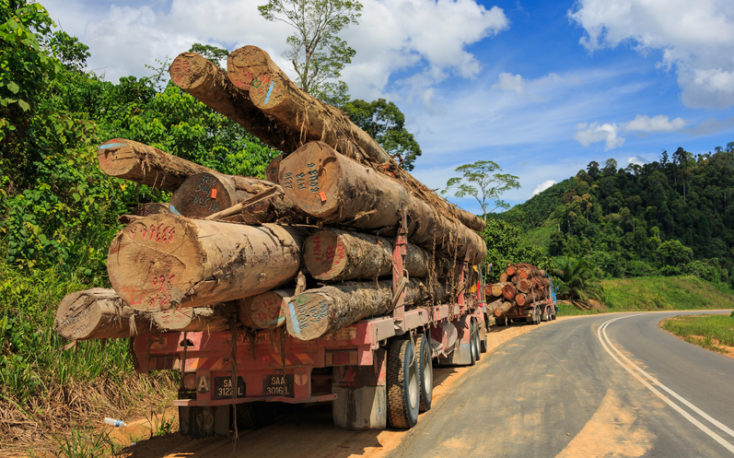 Ghana recorded an export volume of 208,553 cu.m of wood products in the period January–August 2019, valued at EUR 106 million, according to the Timber Industry Development Division (TIDD).
This represented decreases of almost 20% in volume and 9% in value compared with same period in 2018. Products for which exports increased significantly in the 8-month period include kiln-dried boules (up by over 300%), plywood (+92%), overland sliced veneer (+250%) and overland plywood (+12%).
The share of total wood product exports held by secondary and tertiary products increased marginally in the first eight months of 2019 compared with the same period of 2018.
Exports comprised EUR 6.19 million for primary wood products (billets); EUR 96 million for secondary wood products (sawnwood, plywood, veneer, boules and kindling); and EUR 3.82 million for tertiary wood products (mouldings, dowels and doors).
The leading export species were teak, wawa, ceiba, denya and mahogany, shipped to India, China, Germany, Belgium and the US. The wood export volume to the ECOWAS market increased to 19,189 cu.m in 2019, up by nearly 18% (from 16,293 cu.m) in 2018.