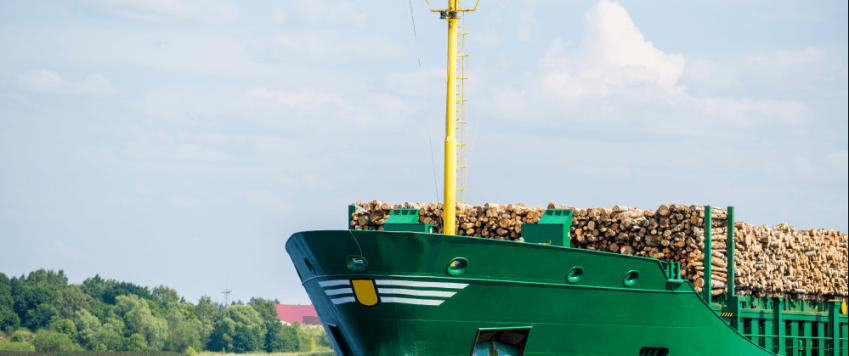 In 2019, Latvia exported EUR 2.588 billion worth of forestry products, which is a decrease of 2.1 percent against the previous year, according to information released by the Latvian Agriculture Ministry.
Timber and timber products made up the bulk or 85.1 percent (86 percent a year ago) of total forestry product exports in 2019, accounting for EUR 2.202 billion and declining 3.2 percent year-on-year, Belta news agency reported.
According to Belta, timber exports in 2019 included EUR 661.137 million worth of sawn timber, down 10 percent year-on-year.
Firewood exports increased 28.6 percent year-on-year to EUR 451.197 million, round timber exports reached EUR 230.202 million, down 22.9 percent from the previous year, plywood exports fell 18.8 percent to EUR 212.791 million, and exports of woodchip plates dropped 17.3 percent to EUR 174.879 million.
In 2019, Latvia supplied forestry products mainly to the UK (17.3 percent), Estonia (12.7 percent) and Sweden (11.3 percent), Belta reports.
Exports to the UK decreased by 7.8 percent to EUR 446.828 million, exports to Estonia grew 21.1 percent to EUR 327.476 million and exports to Sweden dropped 8.9 percent to EUR 291.664 million.
In 2018, Latvia exported EUR 2.645 billion worth of forestry products.