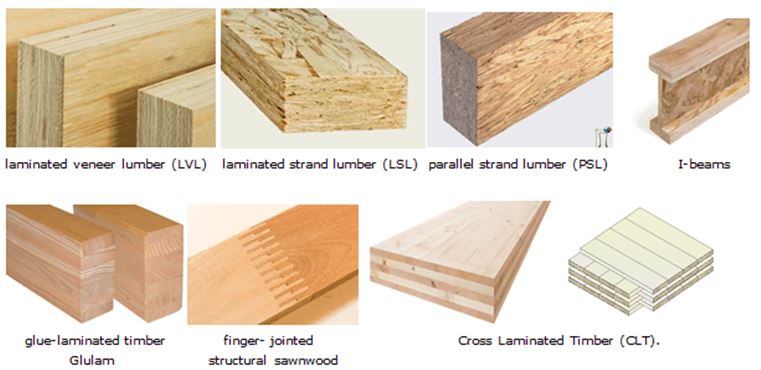 In April 2018, almost all listed product categories are more expensive than in the same month of the previous year. The biggest price increases could be noticed for particleboard, followed by wide and narrow boards as well as planed and finger-sawn softwood lumber. 
As the only product category, laminated particleboards' price dropped slightly below the previous year's level. Overall, wood-based materials as well as hardwood lumber show weaker dynamics than softwood lumber products.
Compared with the previous month of March, the strongest price increase shows planed, finger-jointed sawn timber, followed by wood chip. Hardwood ranges are stagnant, as well as particleboard and laminate flooring. Raw particleboard and HDF boards are slightly cheaper, as well as pellets and briquettes.
| | | | | | |
| --- | --- | --- | --- | --- | --- |
| Producer price indices of industrial products (2000 = 100) | Apr-17 | Mar 18 | Apr-18 | Change Apr. 17- Apr. 18 | Change Mar. 18- Apr. 18 |
| Softwood, size>6mm, planed, sanded, finger-jointed | 112,3 | 115,3 | 118,2 | 5,25% | 2,52% |
| Spruce and Fir lumber (Picea abies Karst.) | 115,3 | 119,6 | 120,6 | 4,60% | 0,84% |
| Lumber according to DIN 4074/S10 | 113,9 | 117,6 | 119,0 | 4,48% | 1,19% |
| Boards, width over 16 cm | 119,1 | 124,2 | 125,4 | 5,29% | 0,97% |
| Boards, width from 8 to 16 cm, size from 15 to 24 mm | 107,4 | 112,8 | 113,9 | 6,05% | 0,98% |
| Roof battens according to DIN 4074/S10 | 123,4 | 127,6 | 128,6 | 4,21% | 0,78% |
| Stock squared timber, A/B, 10X10 – 12X12 | 113,4 | 116,9 | 117,7 | 3,79% | 0,68% |
| Construction timber | 101,4 | 105,3 | 105,8 | 4,34% | 0,47% |
| Hardwood lumber | 113,7 | 115,0 | 115,0 | 1,14% | 0,00% |
| Beech blocks, A/B, size 50-60 mm, length 3m, damped | 107,9 | 108,5 | 108,5 | 0,56% | 0,00% |
| Beech frames, size 26-32 mm, length 3m, undamped | 114,3 | 115,7 | 115,7 | 1,22% | 0,00% |
| Wood chips from softwood | 90,7 | 90,0 | 91,4 | 0,77% | 1,56% |
| Particle boards, raw or sanded | 105,0 | 118,0 | 117,4 | 11,81% | -0,51% |
| Particle boards, laminated with decor | 115,2 | 115,0 | 115,0 | -0,17% | 0,00% |
| HDF panels, size > 800 kg/m³, raw/sanded | 112,4 | 114,2 | 114,0 | 1,42% | -0,18% |
| Laminate floorings, density > 800 kg/m³ | 110,2 | 111,6 | 111,6 | 1,27% | 0,00% |
| Pellets and Briquets, compressed | 110,5 | 116,1 | 115,6 | 4,62% | -0,43% |