In May 2018, the producer prices for commercial wood products continued to rise slightly in Germany. Almost half of the figures are unchanged compared to April, only wood chips and pellets have fallen slightly. In comparison with the same month of the previous year, the construction-related wood products values ​​in particular have increased significantly.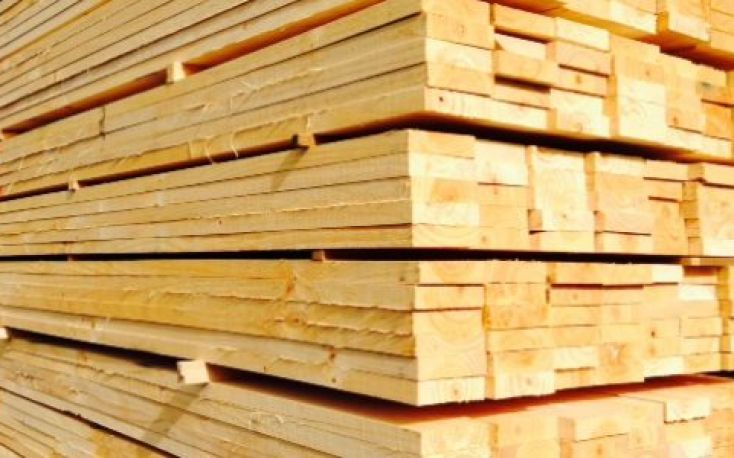 Only the index for laminated particleboards fell slightly below the value of May 2017. All other values ​​are above the previous year's level. The price of raw particleboards increased the most, followed by construction timber and planed, finger-jointed softwood. The increases in hardwood and wood-based panels, with the exception of raw chipboard, are significantly lower.
From April to May 2018, only solid construction timber grew significantly at + 1.98%. As far as other indices have risen, these increases are below 1%. Seven values are unchanged compared to April. The values ​​of pellets and wood chips fell as it usually happens at the end of the heating season.
| | | | | | |
| --- | --- | --- | --- | --- | --- |
| Producer price indices of industrial products (2000 = 100) | May-17 | Apr-18 | May-18 | Change in % May17 – May18 | Change in % Apr-Mai18 |
| Softwood, size>6mm, planed, sanded, finger-jointed | 112,7 | 118,2 | 118,6 | 5,24% | 0,34% |
| Spruce and Fir lumber (Picea abies Karst.) | 115,8 | 120,6 | 121,3 | 4,75% | 0,58% |
| Lumber according to DIN 4074/S10 | 113,9 | 119,0 | 119,1 | 4,57% | 0,08% |
| Boards, width over 16 cm | 119,4 | 125,4 | 125,4 | 5,03% | 0,00% |
| Boards, width from 8 to 16 cm, size from 15 to 24 mm | 109,3 | 113,9 | 113,9 | 4,21% | 0,00% |
| Roof battens according to DIN 4074/S10 | 124,0 | 128,6 | 129,5 | 4,44% | 0,70% |
| Stock squared timber, A/B, 10X10 – 12X12 | 113,6 | 117,7 | 118,1 | 3,96% | 0,34% |
| Construction timber | 101,2 | 105,8 | 107,9 | 6,62% | 1,98% |
| Hardwood lumber | 113,7 | 115,0 | 115,0 | 1,14% | 0,00% |
| Beech blocks, A/B, size 50-60 mm, length 3m, damped | 107,9 | 108,5 | 108,5 | 0,56% | 0,00% |
| Beech frames, size 26-32 mm, length 3m, undamped | 114,3 | 115,7 | 115,7 | 1,22% | 0,00% |
| Wood chips from softwood | 90,7 | 91,4 | 91,2 | 0,55% | -0,22% |
| Particle boards, raw or sanded | 106,1 | 117,4 | 118,3 | 11,50% | 0,77% |
| Particle boards, laminated with decor | 115,2 | 115,0 | 115,0 | -0,17% | 0,00% |
| HDF panels, size > 800 kg/m³, raw/sanded | 113,6 | 114,0 | 114,5 | 0,79% | 0,44% |
| Laminate floorings, density > 800 kg/m³ | 110,5 | 111,6 | 111,6 | 1,00% | 0,00% |
| Pellets and Briquets, compressed | 110,7 | 115,6 | 113,7 | 2,71% | -1,64% |