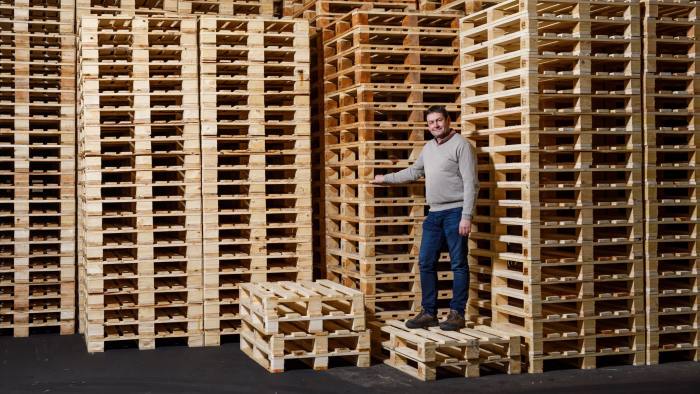 The German manufacturers of pallets were able to further increase their production volumes last year. The production of wooden pallets increased by 7.3% for the Federal Association of Wood Packaging, Pallets, Export Packaging (HPE) companies with at least 20 employees.
The corresponding production value only climbed by 5.3%, indicating a slight decline in average prices. While the 100 million mark was exceeded for the first time in 2016 with almost 103 million units, in 2017 the production volume already amounted to around 110 million pallets.
Demand also picked up in the case of crates: here, the volume of processed wood increased by 14.6% from 2016 to 2017 to around 1.6 million cubic meters. However, the production value of the boxes declined slightly and fell by 2.2% in 2017 despite the massive increase in production.
Marcus Kirschner, the new managing director of HPE, sees the significant increase in production volumes as a reflection of the good economic situation. It leads to an increased demand for load carriers and packaging both domestically and increasingly abroad.