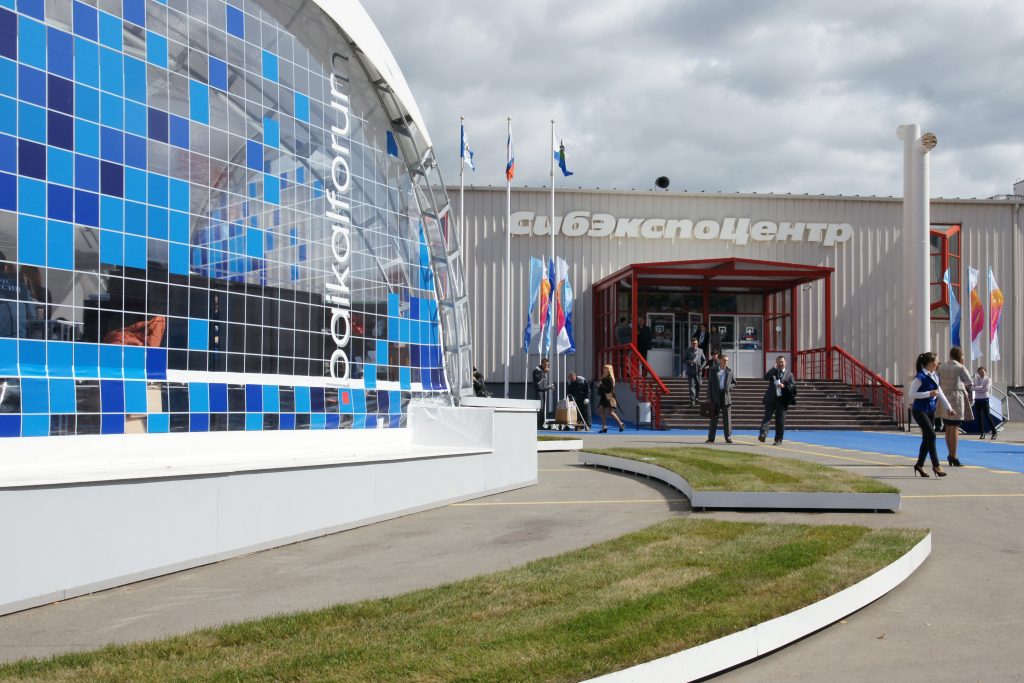 Deutsche Messe AG, represented by its Russian subsidiary, Deutsche Messe RUS, is partnering with Sibexpocentre OJSC, East Siberia's leading trade fair company, to co-organize Sibexpocentre's long-standing SibWoodExpo show. The first SibWoodExpo under the partnership will be held from 11 to 14 September 2018 at SibExpo Centre in Irkutsk City.
SibWoodExpo, which celebrates its 25th anniversary this year, is an international trade fair for the forestry and primary wood processing industries. This year's show will feature the full range of timber harvesting, processing and construction systems, equipment and materials. Up until this year, SibWoodExpo had run under the title "International exhibition of equipment, technologies, materials for logging, woodworking, furniture and timber home industries".
"SibWoodExpo is the number one sourcing platform for Siberia, especially when it comes to forestry equipment, harvesting systems and sawmill technology," explained Christian Pfeiffer, Global Director LIGNA and Woodworking Events at Deutsche Messe. "Together with our Russian partner, Sibexpocentre OJSC, we will leverage our long-standing wood industry expertise and worldwide network to further develop and grow the show. As well as an exhibition, SibWoodExpo will feature platforms for dialogue on the 'cascading use of wood'. We're seeing increasing demand for high-tech solutions in Russia, including solutions that use wood as an energy source."
With its 810 million hectares of forest, Russia is the world's most timber-rich country. Siberia's Irkutsk region is the recognized center of the Russian Federation's forestry industry and well known for its wealth of high-quality timber resources.
A German Federal Ministry of Economic Affairs and Industry (BMWi) study published in May last year flagged Russia's wood processing industry as an attractive investment target. According to the study, Russian companies and investment funds have already been investing heavily in the sector for a number of years. What's more, the study notes, the Russian government is planning to embark on its own ambitious program of expanding and modernizing its forest and wood industries. One of the program's stated objectives is to increase Russia's total timber harvest to 270 million cubic meters by 2020. This would open up interesting opportunities for German mechanical and plant engineering firms. The smaller Russian sawmills and forestry companies, in particular, would have to modernize in order to remain competitive.
At the last SibWoodExpo, 49 exhibitors from Russia and a number of other countries, including Germany, China, Austria, Finland, Sweden and Estonia, presented their products and solutions to around 5,000 trade visitors, most of whom came from the Irkutsk region. This year's show will again enjoy the full support of the Irkutsk regional government, the building ministry, the relevant Russian wood industry associations, the major regional timber exporters and forestry companies as well as a number of other key multipliers, such as the East Siberian Chamber of Industry and Commerce. Well-known Russian organizations that have already registered exhibition space include DMI Forest, KAMI Group, ILIM Group, NARDI INTERNATIONAL MOSCOW, the Irkutsk Oblast Ministry of Forest Industry. Foreign exhibitors who have registered so far include Esterer WD GmbH (Germany), HewSew and HEINOLA (Finland) and AS Hekotek (Estonia).