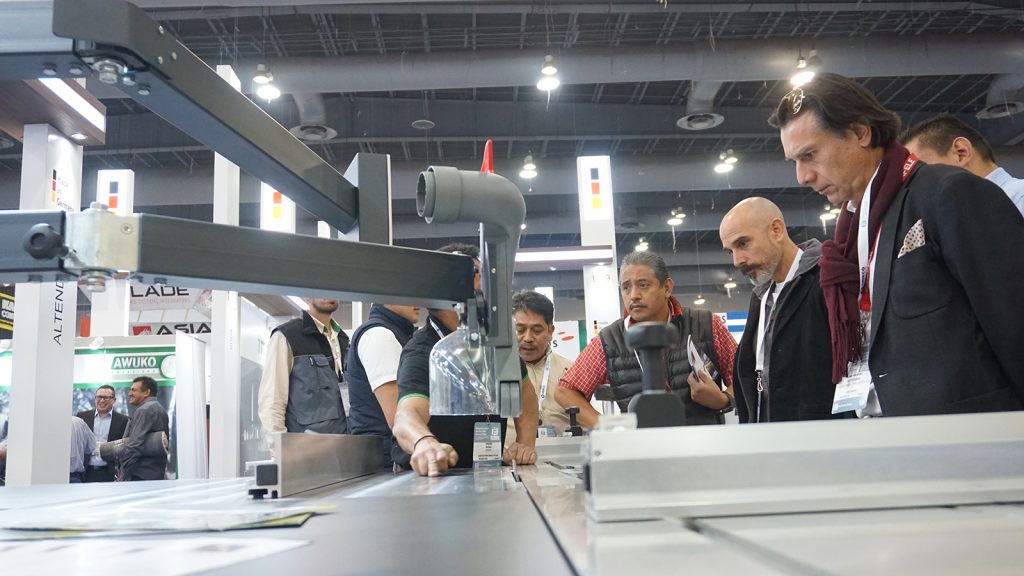 In just a few months the gates will open on Magna Expo Mueblera in Mexico City, at the Centro Banamex. The event will feature the two international exhibitions Magna Expo Mueblera Industrial and Magna Expo Mobiliario e Interiores. From 17 to 20 January, Magna Expo Mueblera Industrial will cover the world of machines, tools, equipment and solutions for wood process­ing and woodworking, while Magna Expo Mobiliario e Interiores is devoted to furniture, decoration, household appliances and floor coverings.
Represented by their Mexican subsidiary Hannover Fairs México, the organizers at Deutsche Messe (based in Hannover, Germany) have reported a high rate of exhibitor participation from abroad. "Particularly gratifying is the high number of signups for the official German group pavilion at Magna Expo Mueblera Industrial, which is sponsored by the German Federal Ministry of Economics and Energy," commented Christian Pfeiffer, Global Director of LIGNA and Woodworking Events from the Deutsche Messe head office in Hannover.
Companies showcasing their products and solutions at the event include Baumer Inspection GmbH, Dieffenbacher GmbH Maschinen- und Anlagenbau with its Shanghai Wood-Based Panel Machinery Co., Ltd., Fagus-GreCon Greten GmbH and Co. KG, Hans Weber Maschinenfabrik GmbH, imos AG, Heinrich Kuper GmbH & Co. KG, the German Forestry Council (KWF), Pallmann Maschinenfabrik GmbH & Co. KG, Siempelkamp Maschinen- und Anlagenbau GmbH, TIGRA GmbH and Venjakob Maschinenbau GmbH & Co. KG
A Swedish Pavilion will be a notable first at Magna Expo Mueblera Industrial.
Numerous market leaders like Altendorf GmbH, Leitz GmbH & Co. KG, SCM Group, Stiles Machinery Inc. and Michael Weinig AG/Holzher – represented by their distributors in Mexico – have already registered and will be represented with stands of their own. "Scores of machines will be on display at the trade fair, live and in action – presented by companies ranging from local suppliers all the way up to the major players," said Pfeiffer.
"Next year's Magna Expo Mueblera Industrial is going to be more international than ever," remarked Pfeiffer. "What is more, the supporting conference program – which deals with topics like the use of CNC machines, integrated manufacturing or trends and design in the furniture industry – is already attracting a great deal of attention." The keynote speakers at the conference include corporate representatives like Jürgen Köppel, CEO at Leitz and President of EUMABOIS, Jörg Mayer from Altendorf GmbH and Ingo Bathe from imos AG.
At the most recent event, 217 exhibitors – from Mexico, Brazil, Columbia, France, Germany, Hong Kong, Turkey and the United States – showcased their products and services on some 30,000 square meters of gross display space.