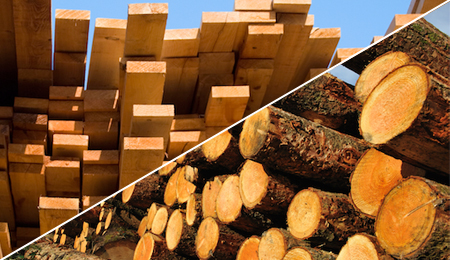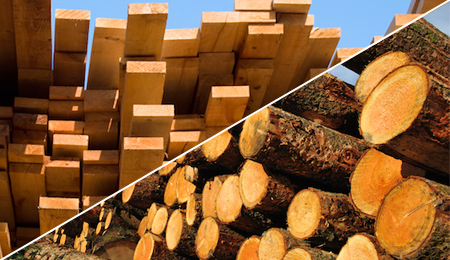 The German producer prices for commercial wood products shows a clear upward trend in January as compared to the same month of the previous year. All figures are higher than in January 2017. However,as compared with December, there are some mix trends
If one compares the producer price indices of January 2018 with those of the previous year, then all listed values ​​are in the plus. Raw chipboard leads with an increase of more than 10%. By far follow pellets, narrow boards, storage squares and solid construction timber. Only slightly above the previous year's level are wood chips, HDF boards and all types of hardwood lumber.
Compared to December, indices in January fluctuate in both directions around the previous month. The largest decrease was recorded in wood chips with a minus of about 2% and the highest increase of almost 2 percent was recorded in the price of pellets. In addition, lumber, narrow boards and HDF boards tend to be negative. The remaining indices show deviations from December of less than 1% up and down.
| | | | | | |
| --- | --- | --- | --- | --- | --- |
| Producer price indices of industrial products (2000 = 100) | Jan-17 | Dec 17 | Jan-18 | Change Jan.17-Jan.18 | Change Dec.17-Jan.18 |
| Softwood, size>6mm, planed, sanded, finger-jointed | 111,1 | 113,3 | 113,5 | 1,98% | 0,18% |
| Spruce and Fir lumber (Picea abies Karst.) | 114,7 | 118,8 | 118,4 | 3,22% | -0,34% |
| Lumber according to DIN 4074/S10 | 114,5 | 117,7 | 115,8 | 1,13% | -1,61% |
| Boards, width over 16 cm | 118,4 | 122,2 | 122,6 | 3,54% | 0,33% |
| Boards, width from 8 to 16 cm, size from 15 to 24 mm | 105,8 | 111,9 | 110,6 | 4,53% | -1,16% |
| Roof battens according to DIN 4074/S10 | 122,9 | 126,4 | 126,4 | 2,84% | 0,00% |
| Stock squared timber, A/B, 10X10 – 12X12 | 111,3 | 115,7 | 116,3 | 4,49% | 0,52% |
| Construction timber | 101,0 | 105,5 | 105,3 | 4,25% | -0,19% |
| Hardwood lumber | 113,7 | 113,7 | 114,5 | 0,70% | 0,70% |
| Beech blocks, A/B, size 50-60 mm, length 3m, damped | 107,9 | 107,9 | 108,5 | 0,55% | 0,56% |
| Beech frames, size 26-32 mm, length 3m, undamped | 114,3 | 114,3 | 115,2 | 0,78% | 0,79% |
| Wood chips from softwood | 89,2 | 91,3 | 89,4 | 0,22% | -2,08% |
| Particle boards, raw or sanded | 105,2 | 115,2 | 116,1 | 10,36% | 0,78% |
| Particle boards, laminated with decor | 111,8 | 114,1 | 114,0 | 2,32% | -0,09% |
| HDF panels, size > 800 kg/m³, raw/sanded | 113,1 | 114,4 | 112,8 | 0,26% | -1,40% |
| Laminate floorings, density > 800 kg/m³ | 110,3 | 111,6 | 111,5 | 1,08% | -0,09% |
| Pellets and Briquets, compressed | 108,4 | 111,8 | 114,0 | 5,16% | 1,97% |