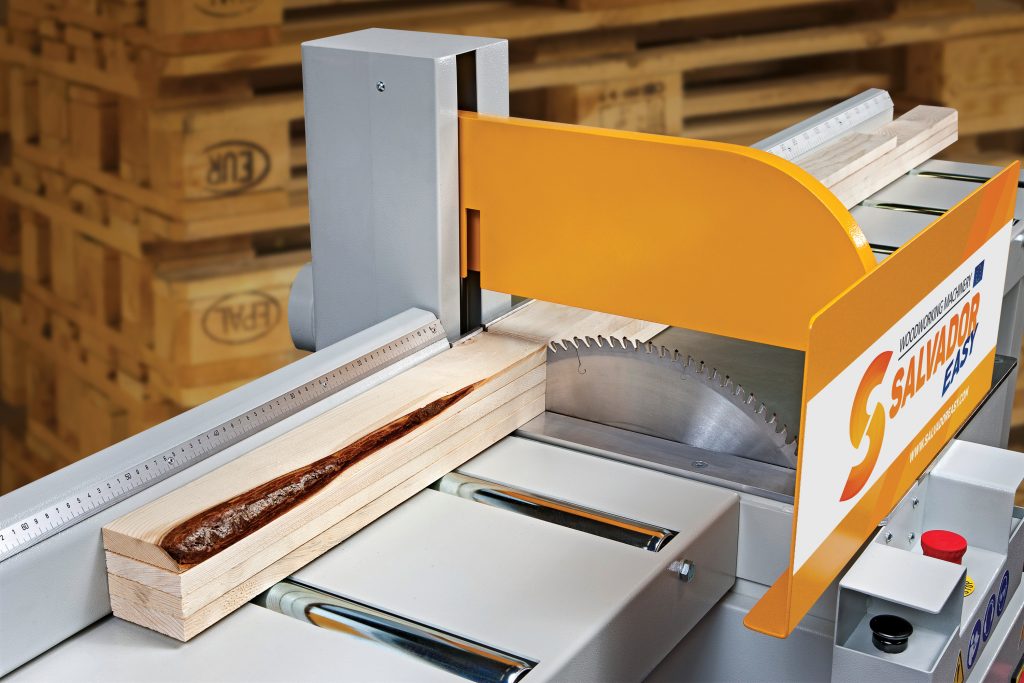 Eighteen months of success for Salvamac, it has been an intense period, which confirmed that Salvador, in San Vendemiano, has made a good decision when setting up this new manufacturing unit in Poland to produce high quality "entry level" cross-cutting saws, the first step of a much more ambitious program.
The last edition of the Milan fair has been the perfect occasion to anticipate an important technical novelty which, during the weeks to come, will be available on all machines of this range: the "Salvastop" device, a new accessory, particularly useful for the automation of the cutting phases and for all other operations performed by the high speed optimizing saws marked "Salvador Easy", a system that manages electronically the shut-down and the positioning of the bars or profiles to be cut, whatever the material they are made of, at high speed and with outstanding precision, thanks to a last generation electronic brushless motor. Moreover, the mechanics is designed to require no maintenance over time, while ensuring a high degree of strength and precision.
"Salvastop" can be installed on "Classic 40", "Classic 50" and "Classic 60" models, substantially transforming these "entry level" models into real semi-automatic cutting centers, that, even more interestingly, can now be interfaced with the management software already installed on the company computers. An example of how the "Industry 4.0" concepts can also be applied to "stand alone" machines, which offer high performances that imply limited investments. It is important to underline that "Salvastop" can also be installed on other machines of the users, and adapted to all the applications that require being able to provide extremely effective measuring and cutting operations.
Because this is the challenge of Salvamac: a better technology available to all!