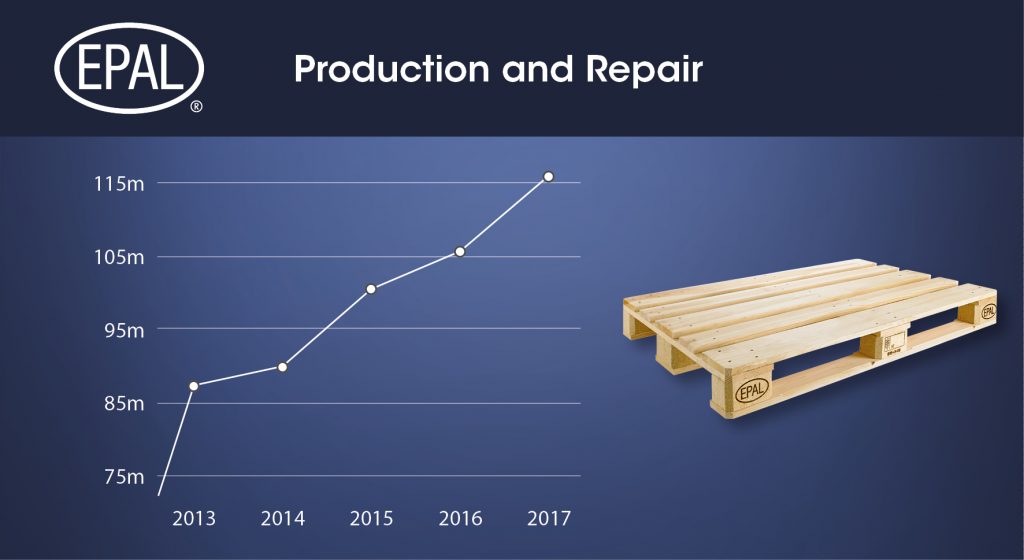 The European Pallet Association e.V. (EPAL) announced a record result for 2017 of 115.8 million EPAL quality load carriers produced and repaired.
According to the announcmeent, compared to the previous year, this is an increase of nearly 10%. In 2017, production figures alone rose by 9.7% to 88.3 million EPAL pallets, while repair figures climbed to 27.5 million; a solid increase of 10% compared to the previous year.
Martin Leibrandt, CEO of EPA, commented: "The current demand peaks can be cushioned with sound planning and a long-term partnership between EPAL pallet producers, suppliers and customers. Trade and industry partners who planned at an early stage and who value long-term supplier relationships are being well provided for. The outstanding 2017 figures are the result of the joint work of all EPAL National Committees and licensees, and a sign that trade and industry are increasingly relying on independently tested quality and safety, which pay off in the long term.."
In 1H2017 the pallets production increase by 10%.